Our Equipment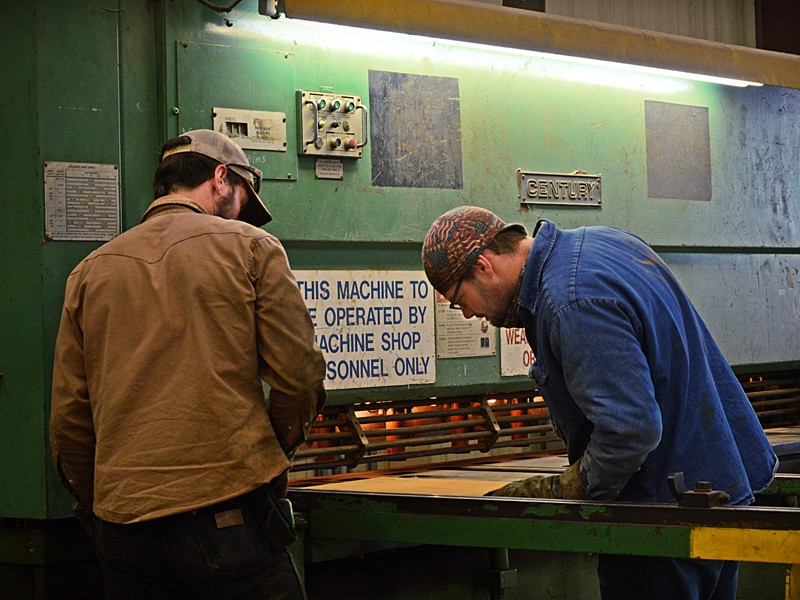 Century Plate Shear 4H10
We can shear materials up to ½" thick and 10 feet in length.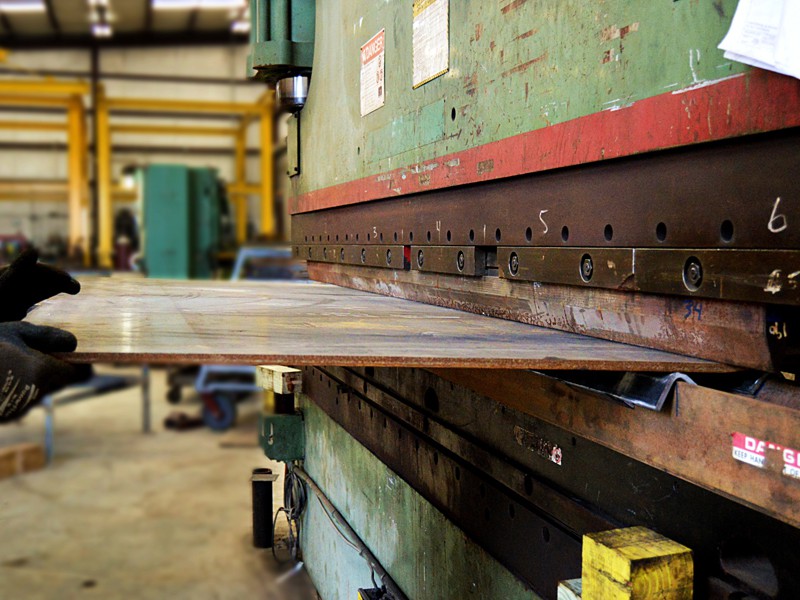 Cincinnati Press Brake 350CB
350 Tons of capacity
10 Foot bed
CNC back gauge
Control across all 4 axis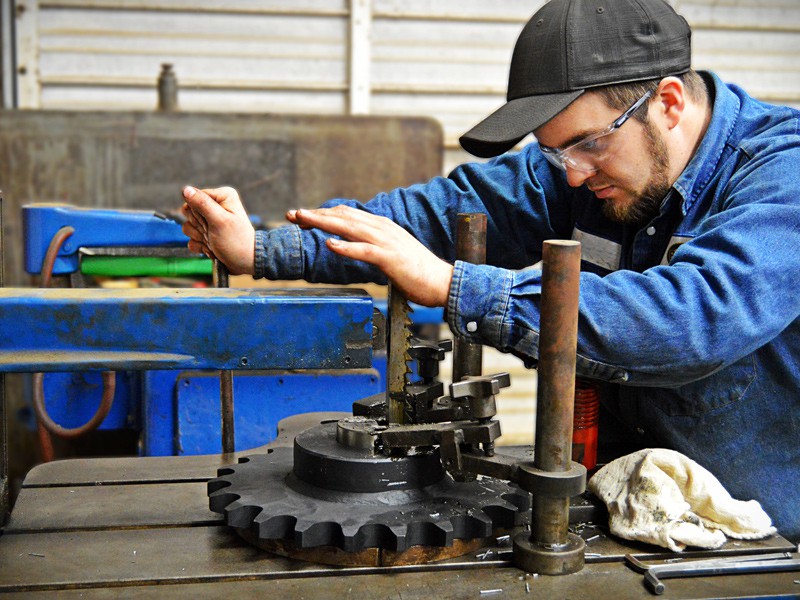 Davis Keyseaters
Can cut standard and metric ID keys from cut widths 1/8" to 1 ½ inches.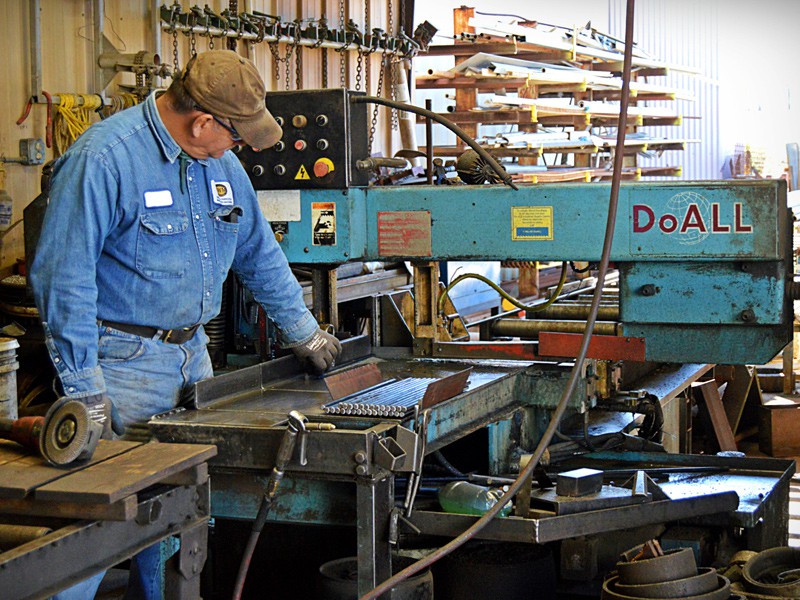 DoAll C-916SA Saw
Automatic material in-feed
Can miter up to 60 degrees
10-3/4" Diameter Round Capacity
9" High x 16" Wide Rectangular Capacity
Variable band speed of 105 to 275 feet per minute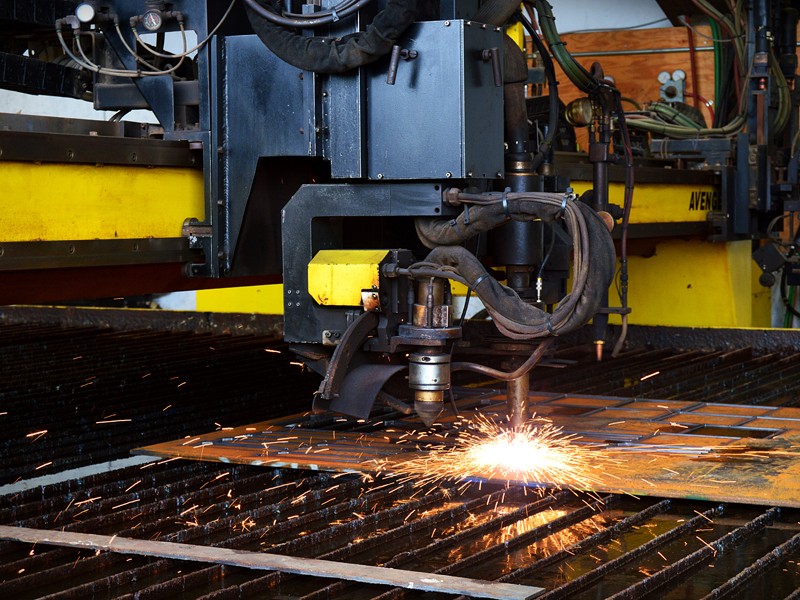 ESAB CNC BURN TABLE (AVENGER)
600amp Plasma
100amp Plasma
Oxyfuel Station
Engraving Station
Travel: 18'x45'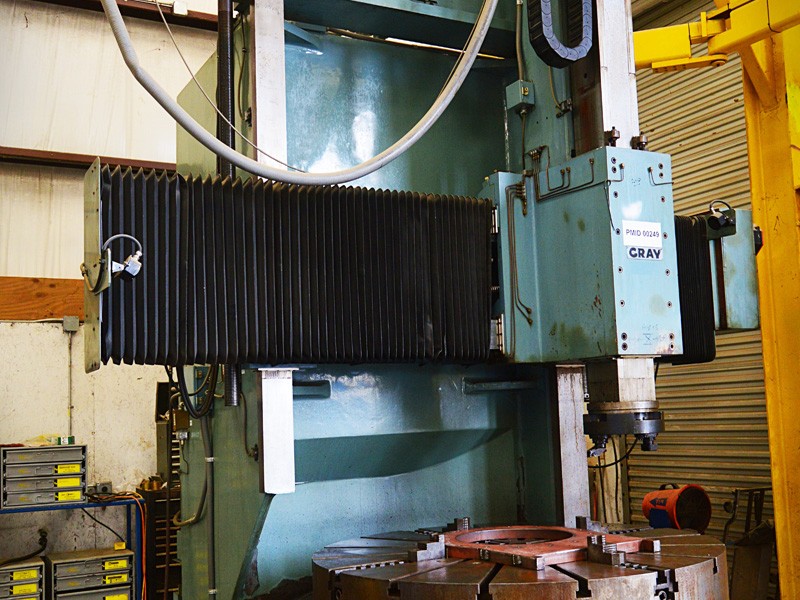 GREY VTL CNC
68'' Swing
46'' Under Column
Fanuc 18TI Controller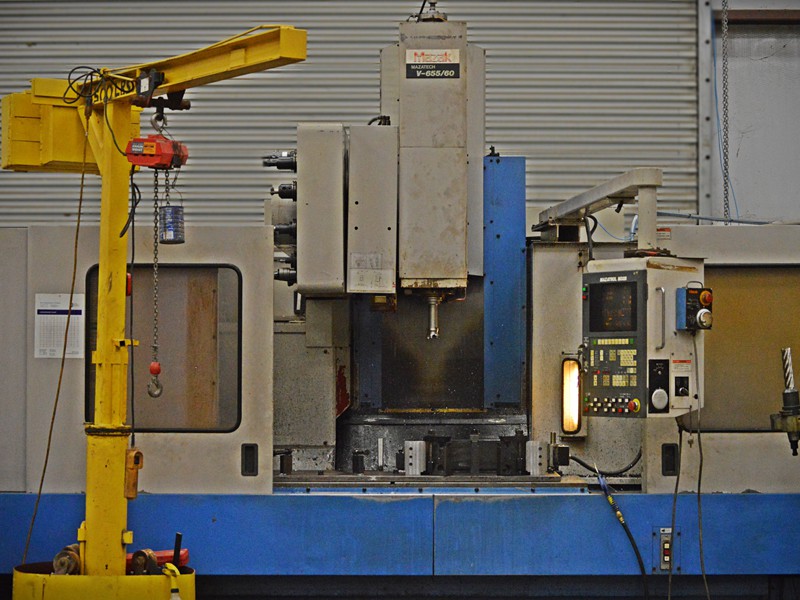 Mazak 655/60
Main Machine: 25 HP
Spindle Speed: 6,000 RPM
60"x25"x25" Travel
Cat 50 Tool Holder
30 Tool Capacity
Rigid Tapping
(2) 3-axis machines in our inventory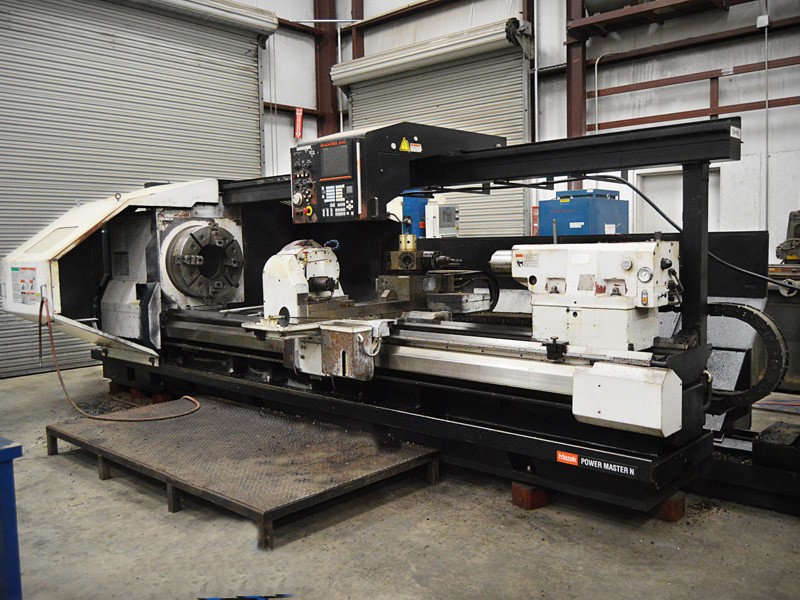 Mazak Power Master CNC
12.5'' through hollow spindle
10' between centers
34'' swing
Mazatrol 640 Control
Mazak Quick Turn 25
Spindle Speed: 36-3600RPM
Spindle Horsepower: 30 HP
Travel Range (x,z): 7.87"x39.78"
12 Tool Positions
Max Swing Over Bed: 20.8"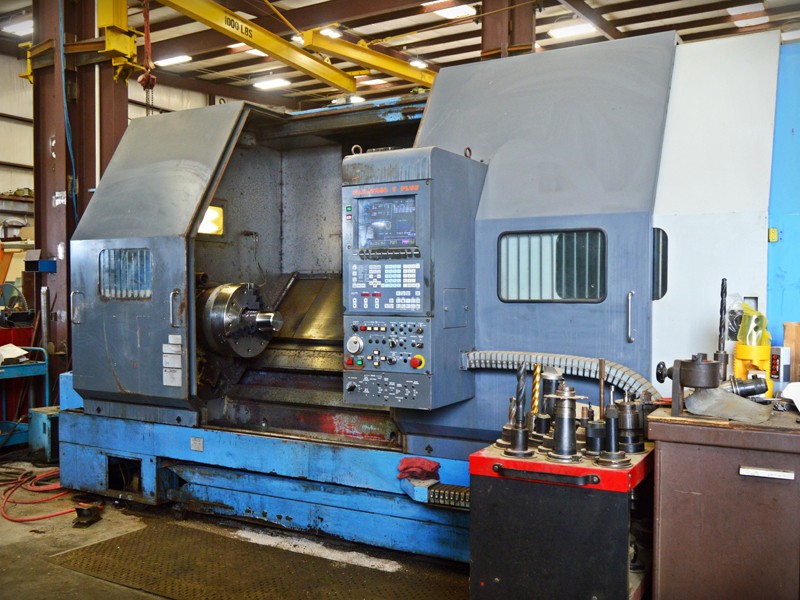 Mazak Slant ST50 CNC
31'' Swing
26'' Cutting Diameter
81'' Between Centers
6.5'' Bar Capacity
50HP Spindle Motor
18'' Chuck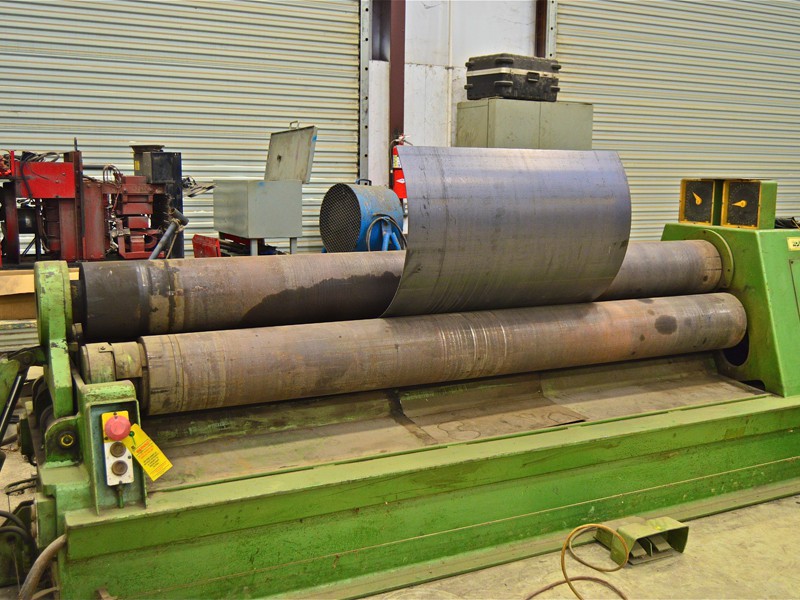 Roundo Roll AB PS 255M
9/16" x 8 Foot Capacity
Diameter Capacity:
Hydraulic drive with variable speed control on all rolls.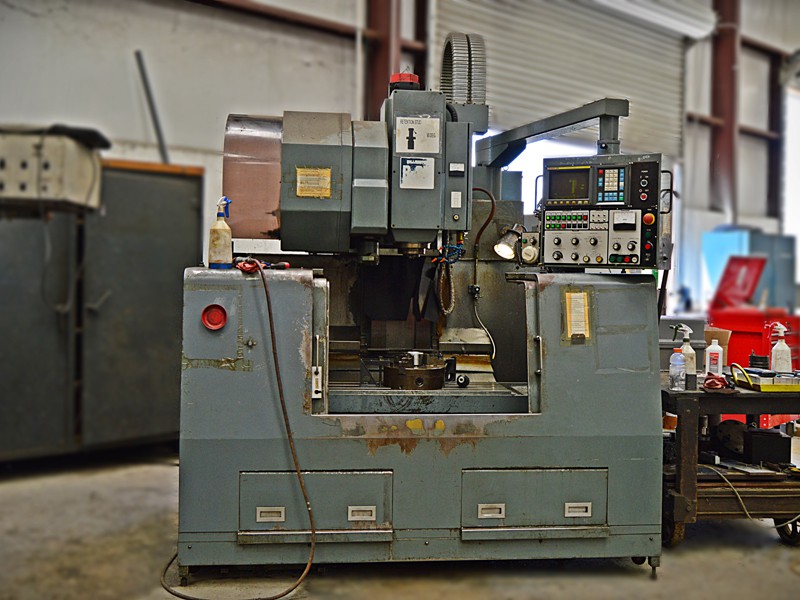 Shizuoka CNC Mill
Spindle Horsepower: 10 HP
Spindle Speed: 6,000 RPM
Travel Range: 15"x25"x15"
Cat 40 Tool Holder
18 Tool Capacity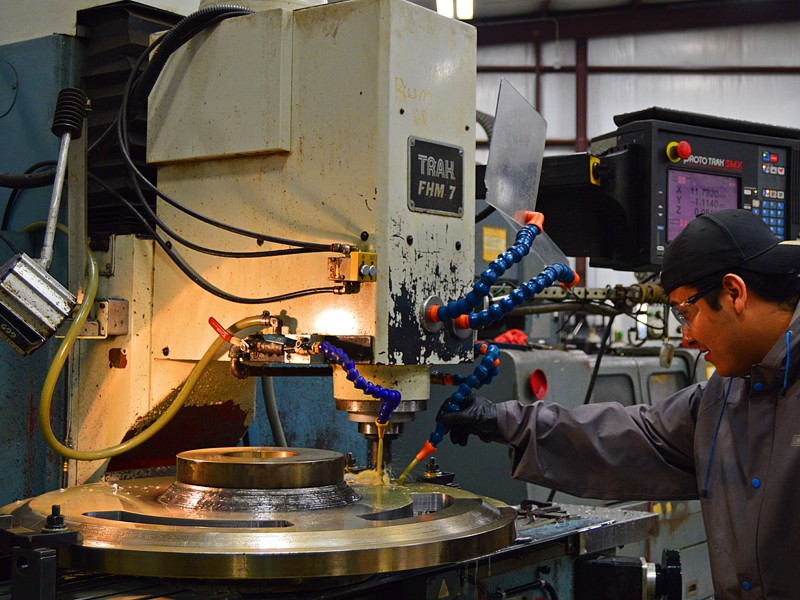 Trak FHM7 CNC Mill
NMTB 40 Tool Holder
52"x24"x24" Travel
10 HP Spindle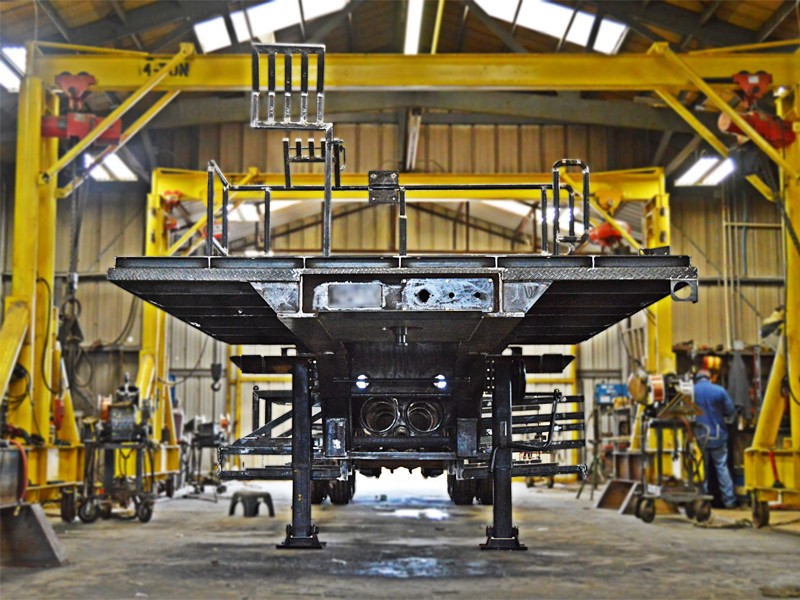 Welding Shop
Miller Wire Feed Welding Machines
Welding Positioner capacity ranging from 500lb to 50,000lb.
4'x4' and 6'x6' Manipulators
Welding Weavers
75-200 Amp Capacity Plasma Machines
4,000-5,000lb Capacity Tank Rolls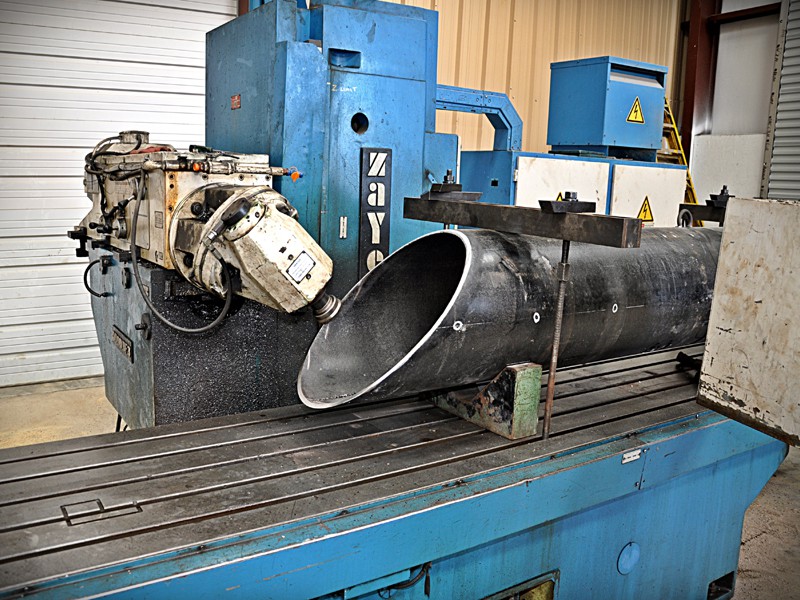 Zayer BP3 CNC Mill
Cat 50 Tool Holder
Spindle Speed: 30-HP
11'x40"x36" Travel
Manual Indexable Head